Money management apps can play a key role in any person's financial life. With these apps, people can make better financial decisions that will lead to more happiness and less stress.
There are many different money management apps to choose from, and all have varying features. Some of the most popular apps are Mint, PocketGuard, YNAB, Honeydue, EveryDollar, Copilot, and Goodbudget. Let's review all of them to make a decision on which to choose.
Mint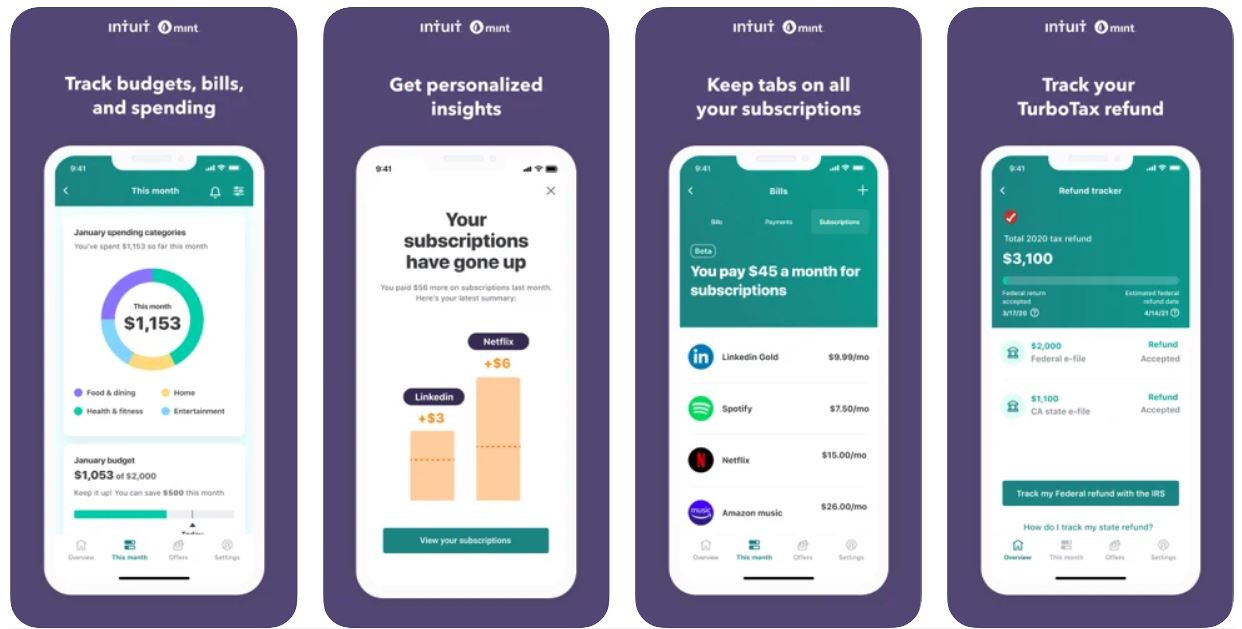 The Mint app is an online app that allows you to see all of your financial information in one place. You can connect your credit cards, bank accounts, mortgage, and more to the app to see how much you are spending.
Mint is a free app that is great for people who are looking for a simple and basic app. It can also be used to sync with over 25,000 banks, which is a great way to consolidate all of one's accounts. Mint lets people know how much they are spending, how much they are earning, and what they will have at the end of the month.
You can also set goals such as saving for a vacation or for a home purchase and see how you are doing with your saving. The app also notifies you when you're close to reaching a goal.
PocketGuard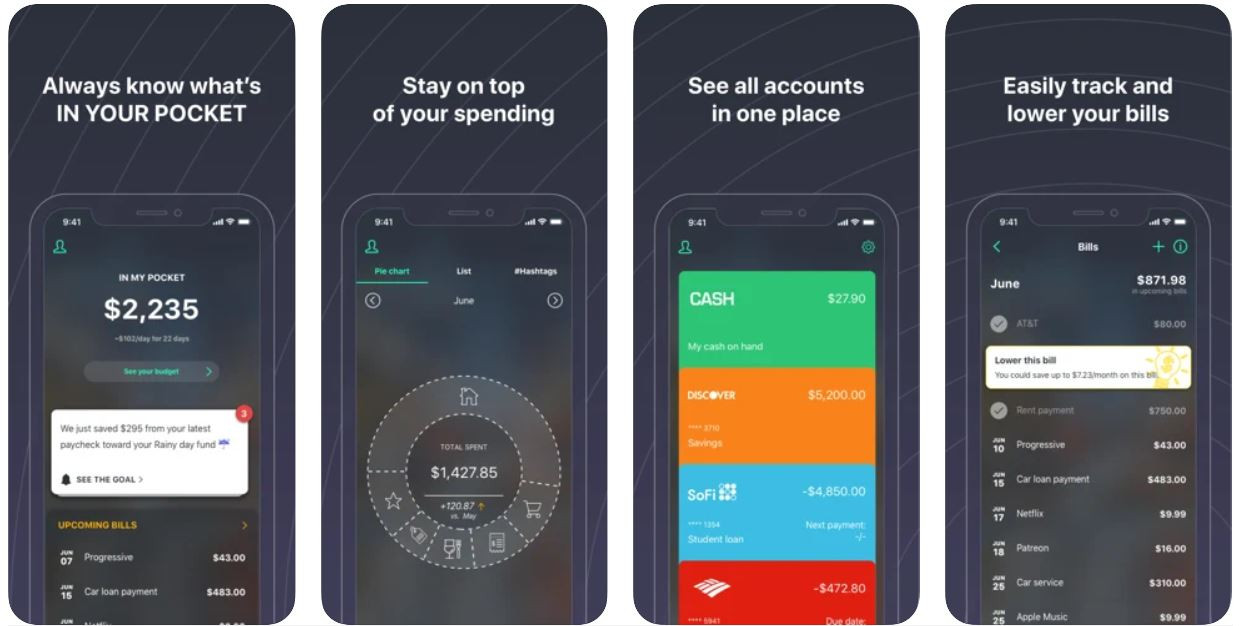 PocketGuard is a money management application that puts all your bank accounts, credit cards, loans, and other debt in one easy to use place. You can track your spending and transactions in real time, and use the graphs and charts to see how your spending compares to your budget. You can also create a monthly budget and set reminders to make sure you stay on track. PocketGuard so helps people create savings and emergency funds.
YNAB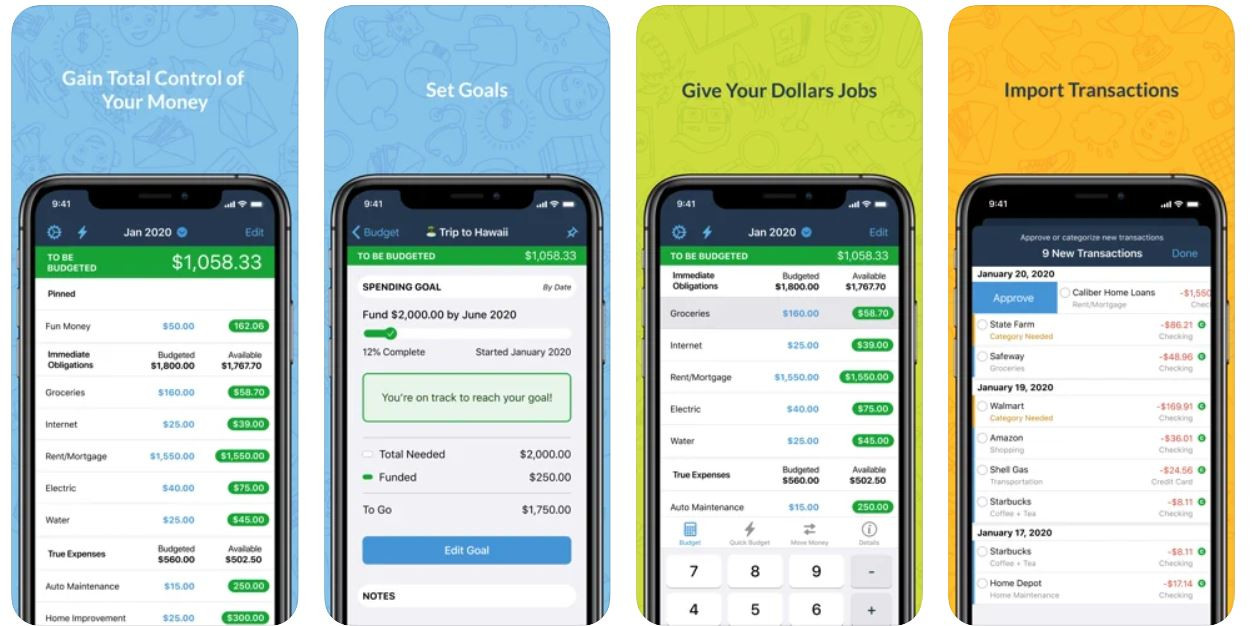 YNAB is a budgeting app that helps you track your spending and get your life in order. It is designed for people with all levels of budgeting experience, from beginners to experts. YNAB is able to track spending from checking, saving, investing, to cash.
It is a great app for people who are looking to make a life change and be more mindful of their spending. YNAB's four rules are: Give Every Dollar a Job, Embrace Your True Expenses, Roll With The Punches, Know What You Owe.
With YNAB, people can always have a clear picture of where they are with their money.
Mvelopes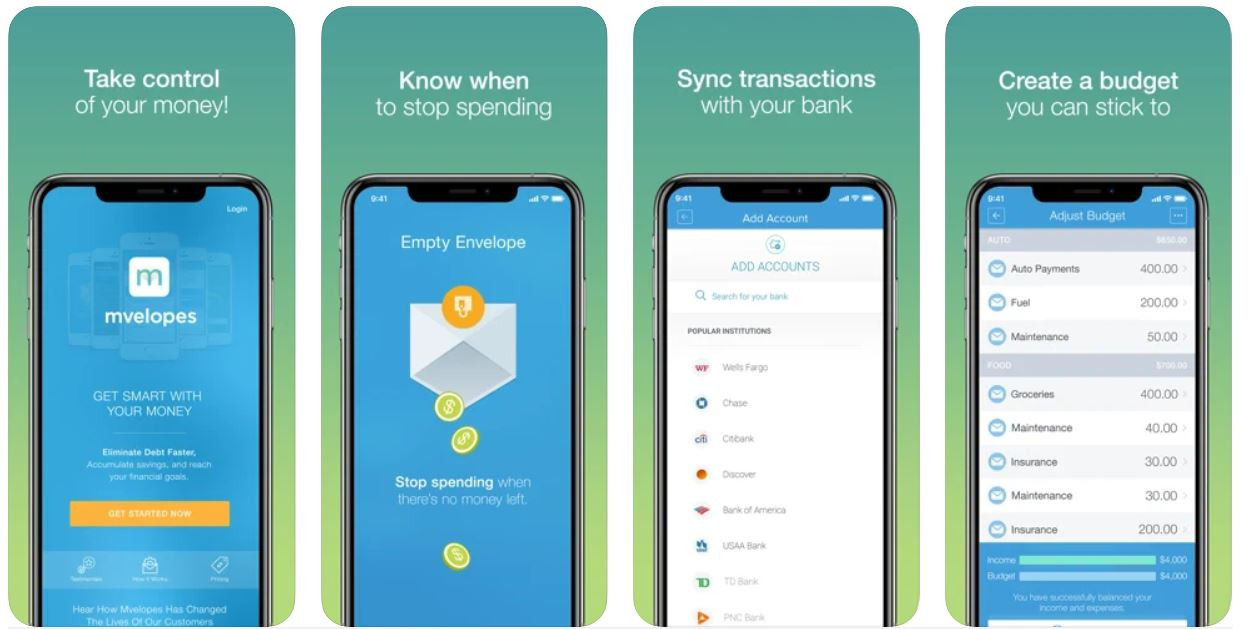 Mvelopes is a budgeting app that provides users with a personalized budget to help them stay on track. It is free to use and can be downloaded on the Apple Store and Google Play store.
The app is very easy to use. It allows you to input your income, expenses, and account balances, and it will create a budget for you, which you can customize to fit your needs.
Additionally, it provides you with a spending goal for the month, and the app will notify you when you are close to hitting that goal. If you overspend, the app will help you calculate a plan to get back on track.
EveryDollar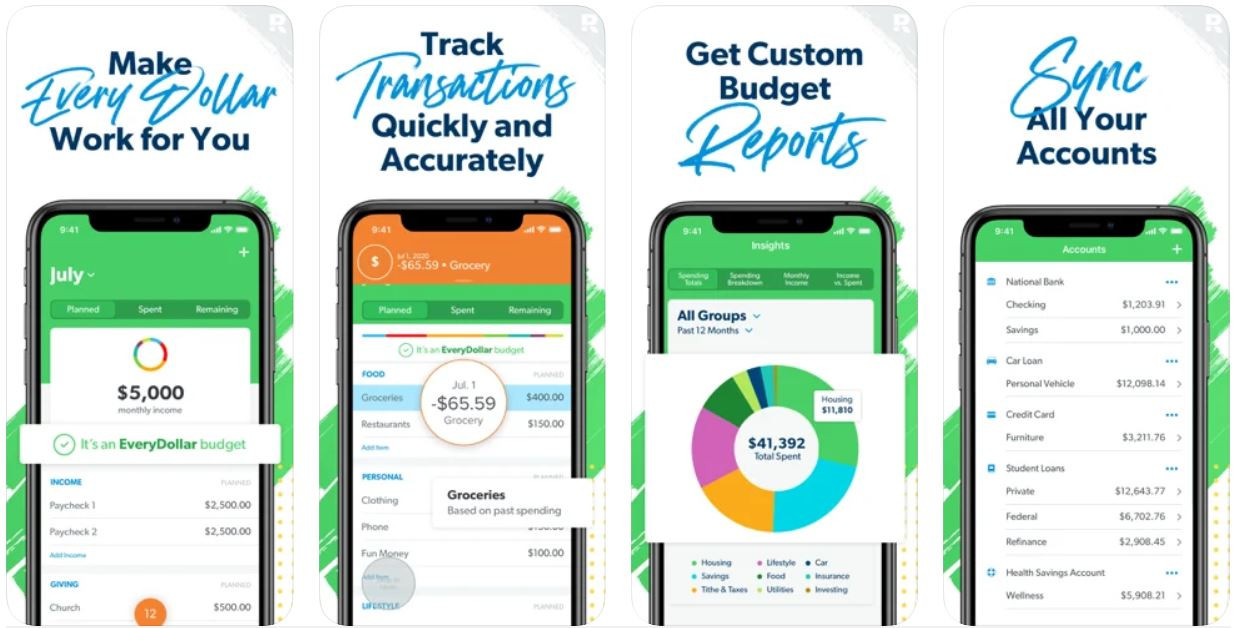 EveryDollar is a budgeting app that lets you track your spending and gives you the ability to set a budget, so you're able to save for your goals. The app allows you to create a budget and categorize your expenses to keep your spending in check. This app is great for anyone who is trying to reach a financial goal. It's easy to use, and it's free.
Goodbudget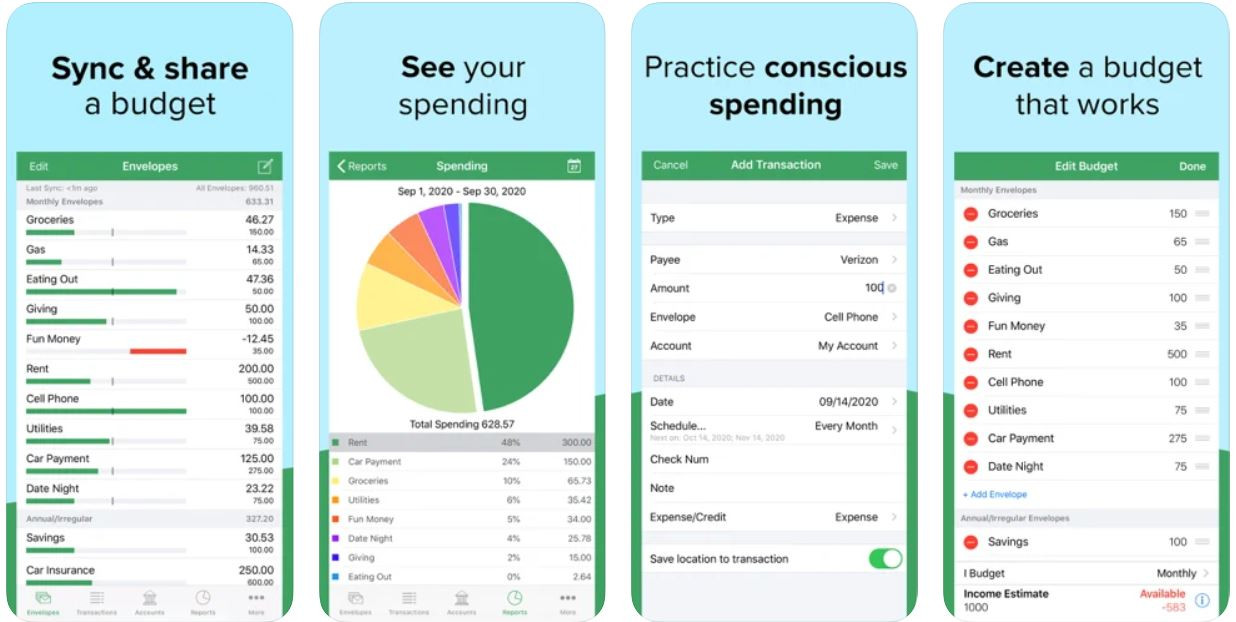 The Goodbudget app is a budgeting app that has a free version to download and try. To use it on a long-term basis, you'll need to upgrade to premium. This app is simple to use and easy to customize. You can add up to six different categories to track your spending, with the option to add more.
You can also set up recurring expenses for bills, such as your phone or cable bill. The app will notify you when you're about to go over your budget. You can also set up alerts for specific spending or incomes. Goodbudget also keeps track of your spending habits to help you stay in line with your budget.
Daily Budget Original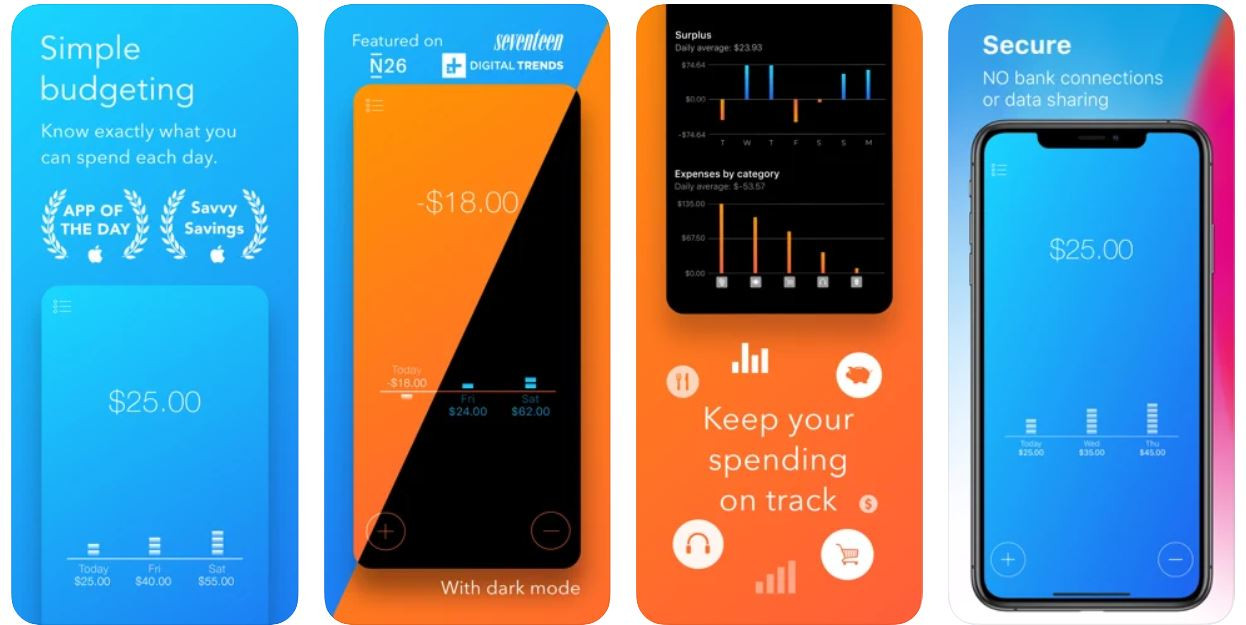 Daily Budget Original is an app that allows you to track your spending, categorizing them into different categories, such as groceries, fuel, and coffee. You can also enter debts, such as credit card payments, and see which categories you are overspending in.
You can choose to either have a transaction daily or weekly, and the app will automatically calculate your balance, which you can check at any time. It also has a monthly summary, which is important for seeing your long term spending habits.
Manage Your Finances
Money management apps can be a great tool for anyone looking to better manage their finances. Overall, there are many different money management apps to choose from. All of the apps have different features, and all are geared towards different people. Choose which one suits you the best.