Diablo 4's Enhanced Gaming Experience: An Endgame Grind Revolutionized by Increased Monster Density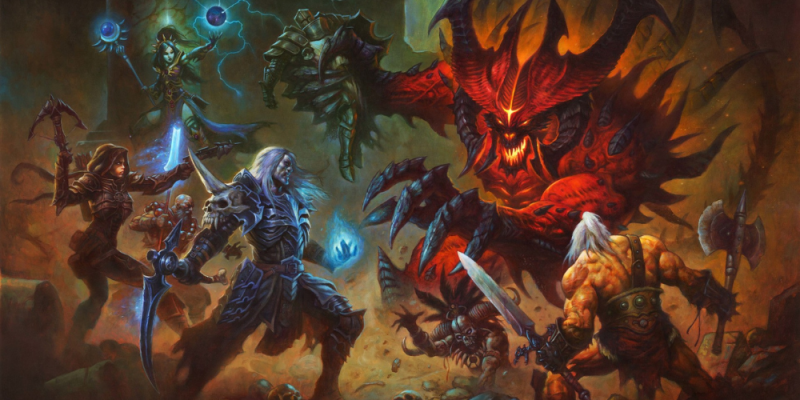 There is electrifying news for devoted gamers as the makers of Diablo 4 propose an innovative shift to the game's mechanics. With the introduction of the latest patch 1.1.1, Blizzard is redefining the gaming experience by curating strategies that make Diablo 4's endgame grind less tedious and more thrilling.
The critical change composes of a single line in the patch notes, hinting at an increase in monster density in Nightmare Dungeons and Helltides. While skeptics may question this new development, experienced gamers and Diablo 4 content creators, have already begun unraveling its potential impact on gameplay and level progression.
Among them, creator Raxxanterax's deep dive into the changes demonstrates that Nightmare Dungeons are morphing into intimidating pools of demons with about 50% more enemies. This increase significantly enhances the total XP gained during each run, making Helltides, a previously often disregarded area when it comes to specific gear discovery, worth exploring. With a plethora of new demons storming these areas, the opportunities to level up and find rare items have notably risen.
However, the promising gains do not conclude here. On the contrary, this change is merely the tip of the iceberg. The more menacing and difficult-to-defeat monsters in the Nightmare Dungeons present players with an opportunity to gain the rarest of items and level up vital Paragon board Glyphs, crucial for successful game builds. Further, the amplified enemy quantity considerably enhances the chances of accruing random drops and amassing a heap of XP before claiming the completion reward.
Endgame in Diablo 4 is reshaping itself, presenting a more intense and involving experience. The latest patch is a suggestive step towards eliminating the game's dull moments and creating an ever-engaging gaming journey. With these changes, coupled with other future updates, Diablo 4's endgame grind seems to be a promising passage to exploration and intensive demon battles!