Avakin Life - 3D virtual world review

Published & copyrighted by Lockwood Publishing Ltd
Honte.org is not an official representative or the developer of this application. Copyrighted materials belong to their respective owners
Avakin Life is a 3D virtual reality game in which players create their own avatar and live in a virtual world. The game was originally developed by a Singaporean company and is now available on any device.
Gameplay
Avakin Life is an exciting virtual world with beautiful environments and customizable characters. You can walk, swim, fly, and teleport around the 3D map and interact with other players. Avakin Life can be played on a tablet or a smartphone and allows for a head-mounted display to be used.
There are many different activities available in the game, including chatting, fighting, working, and shopping. The game is a great way to socialize with people with similar interests and learn about new things.
You can create your own avatar by choosing your body shape, hairstyle, clothing, and personality. It should be mentioned in this Avakin Life review that you can change your avatar's appearance at any time. Avatars can also have pets and their own houses to customize!
Game Activities
Avakin Life is a 3D social game where you can have fun, make friends, chat, go on dates, and party. You can buy clothes, accessories, and furniture for your apartment. You can also go to other apartments and party with your friends, dance on the dance floor, and play pool, darts, and a lot more! You can make money in Avakin Life by buying and selling items on the market, selling your apartment, and completing quests.
Graphics
The graphics in Avakin Life are much better than other virtual worlds, like Second Life, and it's more user-friendly. I'd even say that theн are very well done and detailed.
Replay Value
Avakin Life has been a popular game for a while now, and it has a lot of replayability. You can play this game for hours and still have fun due to that it has no real plot, and you create your own story, which can be different each time.
The Bottom Line
Avakin Life is a 3D virtual world where you can do so much more than just play games. With it, you have the opportunity to create your own avatar – male or female – make it look like you or your celebrity crush. The game is polished and detailed. You can download Avakin Life on a desktop computer, Android, and iOS devices.
Screenshots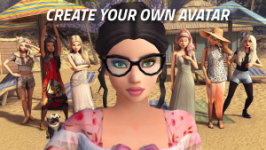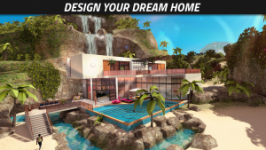 Rating:

4.4

Voted:

1264629

Size:

91M

Version:

1.021.10

Autor:

Lockwood Publishing Ltd

Content rating:

Teen

Rating:

4.6

Voted:

60.3K

Compatibility:

Requires iOS 9.0 or later

Size:

342.6 MB

Version:

1.39.1

Autor:

Lockwood Publishing Ltd

Content rating:

12+

Languages:

English, Chinese (Hong Kong),...